Total points for Express Entry are 1200 points.
Make up of factors A to D.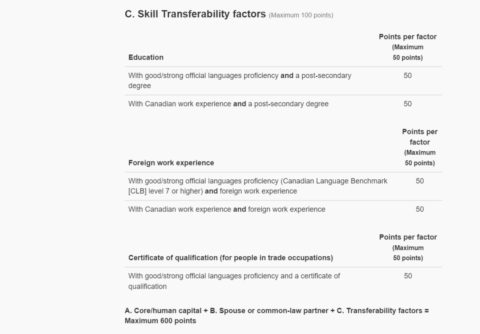 —What is LMIA?
—A Labour Market Impact Assessment (LMIA) is a document that an employer in Canada may need to get before hiring a foreign worker.
—When do we need LMIA?
—Before a foreigner come to Canada to work.
—Apply through Employment and Social Development Canada (ESDC).
2. PNP approval
Other factors:
A) Proof of funds
—You must show that you have enough money to support yourself and your family after you arrive in Canada, unless you:
—are currently able to legally work in Canada, and
—have a valid job offer from an employer in Canada.
—Need to make sure sufficient funds are available.
—B) Common law or not?
C) —Admissible to Canada.
D) —Plan to live outside Quebec.