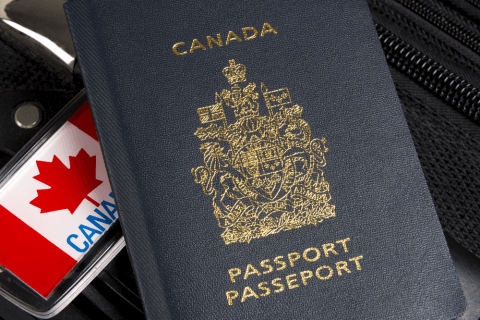 Canada tops the list of the popular countries for immigration. Here I am going to tell you about life in Canada for Immigrants and the best Canada visa category to get citizenship in Canada. It is specifically preferred by immigrants from countries in the Asia-Pacific region, which is why it is also famously known as the Land of Immigrants. Today the country is home to people from diversified cultures, ethnicity and socio-economic background. There are multiple reasons why it is one of the most favored destinations for immigrating.
It is one of the safest countries to live in with very low crime rate.
It has a robust healthcare system along with top-quality education system.
With a diversified landscape it promises a range of experiences to its residents.
With a stable economy that is growing Canada promises people a good standard of living and economic and financial growth.
It is also one of the few nations in the world that offer extensive people-friendly family benefits and support programs.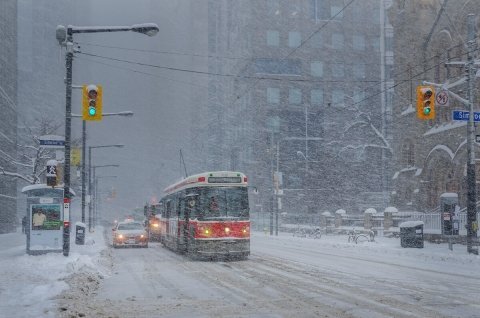 The Best Canada VISA Category for Citizenship in Canada
The Permanent Residency or the PR visa is the best canada visa category to get citizenship in the country. Immigrating to Canada is not an easy process and becoming a citizen even harder because as per the law a person needs to be residing in Canada for at least 6 years to apply for citizenship to the country; until and unless you take professional help from an Immigration specialist to guide to get the right visa. One of the commonest mistakes people make is to apply for the wrong visa type and end up with a temporary visa or some other category that does not include citizenship at the end.
PR Canada visa application process
The Canada visa is just the right kind of visa for skilled professionals. The country has the Express Entry system (EE) that is exclusively meant for skilled workers to acquire job in Canada. It is an online system of IRCC or the Immigration Refugees and Citizenship Canada. Here one can create an EOI online profile and mention their specific qualification, skills and talents. Based on six key selection criteria based on Core Human Factors, all profiles are given specific points or scores. The IRSS evaluates the scores and the people with top ranks are invited to fill in their application for PR visa to immigrate to Canada.
The six important criteria are –
Age – preference is given to people between 18-35 years of age. As the age increases, the score decreases. This field has a maximum of 12 points.
Education with a maximum of 25 points – one needs to be a graduate minimum to apply under the EE system. More qualified people are scored higher.
Work experience comes with a maximum of 15 points – minimum three years of work experience is required. More the years of experience, better the score.
Language Proficiency – IELTS score as an English language proficiency test. 6 is the minimum band. One can also provide equivalent scoring for French as a language. Higher the score, higher will be the points on this criterion. The maximum point in this field is 28 points.
Adaptability – Previous study or work experience in Canada – people fulfilling this criterion get valuable scores. One can score a maximum of 10 points here.
Arranged employment with a maximum of 10 points – A job offer from a Canada based firm – though not mandatory but if one has a job offer in hand, he/she gets extra points.
In order to immigrate or apply for PR visa to Canada, the minimum score required is 67 points out of a total of 100 points. Candidates invited for PR visas by the IRCC need to submit their online application within 60 days of receiving the invite. Though there is no fixed or guaranteed time for processing the visa, it usually takes between 4 to 6 months to get through. The profile of all the candidates is kept active for a period of 12 months on the EE pool. For candidates who do not receive the invitation for applying for the PR visa within this period, it means creating and submitting a new profile at the end of the duration.
Pros of the Canada Visa
Once you immigrate to Canada on the PR visa, you get to enjoy the following benefits: –
You get the family status which means the right to live in any province or region within Canada. You can work, start a business and study freely, like just a natural citizen of the country. Even your spouse, if he/she is the second applicant can also work on a full-time basis.
Akin to a natural Canadian citizen you will be entitled to all social security benefits. This includes free education for the kids and medical provisions.
You are automatically entitled to a five year's multiple-entry visa.
Based on the PR visa, you can apply for citizenship of the country.
Entering Canada and residing there on a PR visa also means that you will be given all the protection like any other natural Canadian citizen under the law of the country and as per the Canadian Charter of Rights and Freedom.
You are also entitled to invite over your and your spouse' parents once you are settled in the country.
Papers required for applying for PR under canada visa
Date of birth certificate
Copy of passport
Professional qualification certificates or transcripts in a closed envelope.
A consolidated mark sheets.
Job or study offer letter.
Referral letters.
Score card of IELTS
A clearance certificate from the police of your original country.
Medical clearance certificate
Identity Proof
Records of employment experience.
A valid passport.
WES qualifying report.
There may be certain other documents that the immigration department might ask for in due course of time.
What you do not enjoy under the PR under canada visa
You cannot cast your vote during elections.
You cannot run for any political office.
You cannot be employed for specific jobs that require intensified security clearance.
If you are one of those who wants to shift to Canada then you can take help for your immigration process from 101 Migration. We are a well-known service provider, offering comprehensive solutions for all your immigration related needs.