Canada vs Australia, what are the difference?
If you are hoping to migrate, odds are you are thinking about Canada and Australia – two of the most well-known destinations. Both nations offer a high caliber of life and way of life. They both additionally utilize a focuses based migration framework.
To settle on your choice somewhat less demanding we look at the two on the accompanying vital parameters:
Job opportunities

Both the nations depend on mining and characteristic assets and consequently have the best paid occupations in their step for settlers. There are a few occupations that are preferred in one nation over in the other – for instance, opportunities for medical caretakers are preferred in
Canada over in Australia.
Canada commonly use www.craigslist.ca , www.indeed.ca, and www.jobbank.gc.ca
Australia commonly use www.seek.com.au and www.careerone.com.au
Canada is a much greater assembling base when contrasted with Australia, while Australia is all the more broadly mainstream for its US IT firms and their local Head-Quarters.
Generally, you get paid more in Australia.
The minimum wages are different in different Provinces in Canada, whereas in Australia the minimum wages is nationwide.
Minimum wages in BC is currently $11.35 (https://www.retailcouncil.org/quickfacts/minimum-wage-by-province) and in Australia, the national minimum wages in 2018 ( https://www.fairwork.gov.au/how-we-will-help/templates-and-guides/fact-sheets/minimum-workplace-entitlements/minimum-wages) is A$18.29. Casual employees get 25% extra or called the casual loading on top of that.
Along these lines, hands-on wages are better in Canada, while clerical occupations pay more in Australia.
Accommodation for Rental
The websites to look for a rental accommodation in Australia are https://www.domain.com.au/ and www.realestate.com.au
And in Canada are www.Craigslist.ca mostly, and many another facebook groups where I did not use to comment here.
The difference in rent is in Vancouver, it goes by monthly rent and deposit is two weeks rent.
Melbourne's rent goes by weekly and collects at least 4 weeks rent as deposit.
Another thing to note is "White Goods" is an Australia slang. White goods are a fridge and washing machine, that is normally white in colour. Most rental places don't provide white goods and small appliances such as Microwave.
On the other hand in Canada, fridge, washing machine, clothes dryer, and even microwave come with the accommodation when you rent.
Cost of living
The typical cost for basic items is high in Australia because of its lodging charges. Lodging in Canada is much more moderate exactly when contrasted with Australia. Customary living costs additionally have a tendency to be higher in Australia that they are in Canada.
Both in Australia and in Canada, assessments are the primary cost inhabitants need to shoulder.
When you land in Canada, you should apply for a Social Insurance Number (SIN) before you start to work. The measure of salary duty you pay in Toronto clearly relies on upon the amount you make. There are two sorts of expenses you will pay, common and government. Each area in Canada has a different assessment rate contingent upon your pay; however, everyone pays the same rate of government expense. In any case, both charges are removed your compensation in the meantime

In Australia, the GST is a 10 percent level rate on buys and is consolidated into the deal cost. Australians utilize an expense record number or called the Tax File Number (TFN ) to identify themselves for tax assessment purposes. Upon entry in Australia, it's basic to apply for one ASAP. The Australian assessment year begins on July first consistently and closures June 30th. Numerous Australians get charge discounts each year and if you are taking a shot at a working occasion visa you will typically get 100 percent of your expense returned.
Weather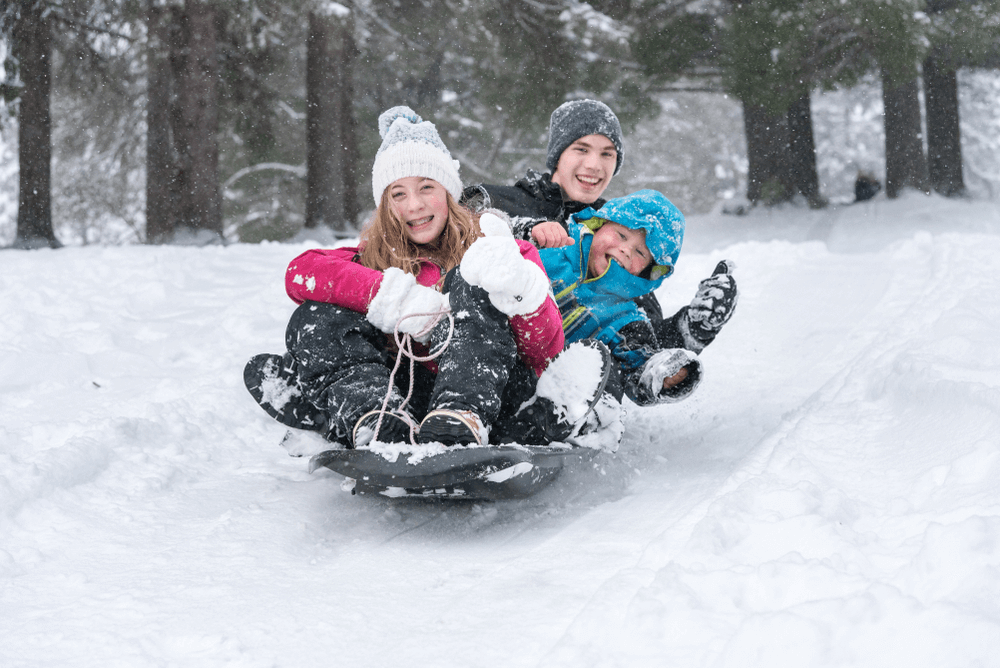 Both countries have contradicting seasons. When it is winter in Canada is summer in Australia, so during December in Toronto you will wear long johns and in Sydney, you will wear your swimming outfit if anything by any stretch of the imagination.
Toronto has four unmistakable seasons with warm, moist summers and cool winters. The climate in Toronto has significant fluctuation in everyday temperature, especially amid the colder climate season. The winters in Toronto are unforgiving, yet gentle in contrast with different spots in Canada.
While Sydney has a calm atmosphere with warm summers and mellow winters, with precipitation spread consistently. Likewise, Sydney is significantly less muggy than a Toronto summer.
Vancouver on the other hand has better winter than in Toronto.
Winter in Melbourne is June – August, and Vancouver are November- January.
Melbourne: Winter daily average is around 8o to 14o
Vancouver: Winter daily average is 2o to 8o
There is hardly any snow in Melbourne and so the closest mountain, if you want to ski, is Mount Baw Baw which is 3 hours drive or the famous Tourist destination is Mount Buller about 4 hours drive.
As for Vancouver, we can find snow in downtown on some years. Never the case for Melbourne, at least when during my stay there.
To ski in Vancouver, the closest is Cypress Mountain from downtown which is around slightly less than an hour drive.
Cars:
Cars are generally cheaper in Vancouver than Melbourne.
In Australia, the website we use mostly when we look to buy a car are www.TradingPost.com.au, www.gumtree.com.au, and www.Carsguide.com.au
In Canada, most people use www.Craigslist.ca or www.Kijiji.ca.
Banking
In Australia, we have term deposit for high-interest saving ( highest is 2.55% with minimum $10,000 if you put for 9 months by CommonWealth Bank as of today and is 2.7% for 24 months), Saving Account or Online Saving account.
In Canada, we have Chequing and Saving the accounts. Interest is relatively low. RBC Royal Bank is offering a High-Interest eSavings at 0.9%.  Term deposit is highest 2.05% if you put $100,000 or more for 14 months by TD Canada Trust Bank.
I have never heard of Cheque account until I come to Canada.
Diversity
Australia and additionally Canada have a broadly assorted populace, yet with different ethnicity components. Canada has an overwhelming Chinese, Indian, Sri Lankan, Jamaican base and an outstandingly expanding number of Middle Eastern populaces.
Australia, then again, has a more different populace, with Indonesian, Thai and Lebanese as the predominant groups, and little Central or South American people group.
Australia vs Canada
Australia and Canada are both fundamentally the same as in lifestyles and the kind of individuals you will meet. But since they are so few and far between they often make worldwide news. If it's not too much trouble attempt to recollect to not passing judgment on numerous by the BAD conduct of a couple. Australia, when all is said in done, is a much laid back inviting nation, as is Canada. Openings for work in both nations are fundamentally the same.
Lodging/rentals/sustenance is somewhat more costly in Australia than Canada, especially in the real urban areas.
Conclusion
As of now specified, the parameters of living in another nation can be different for the two different people or families. Along these lines, it completely relies on upon your profile, training, job opportunity you are looking for, spending plan, geographic area, and numerous all the more such things.
If you still can't decide. Come and talk to us.